When you think of off-the-grid living, you likely picture a no-frills cabin without a single cellphone service bar in sight. But the Folly cabin – located just minutes from Joshua Tree National Park – is anything but a bare-bones space.
This rustic cabin, designed by Malek Alqadi, is minimalist-meets-cozy, with a rusted steel exterior and raw wood walls on the interior that contrast nicely next to a dark plaster.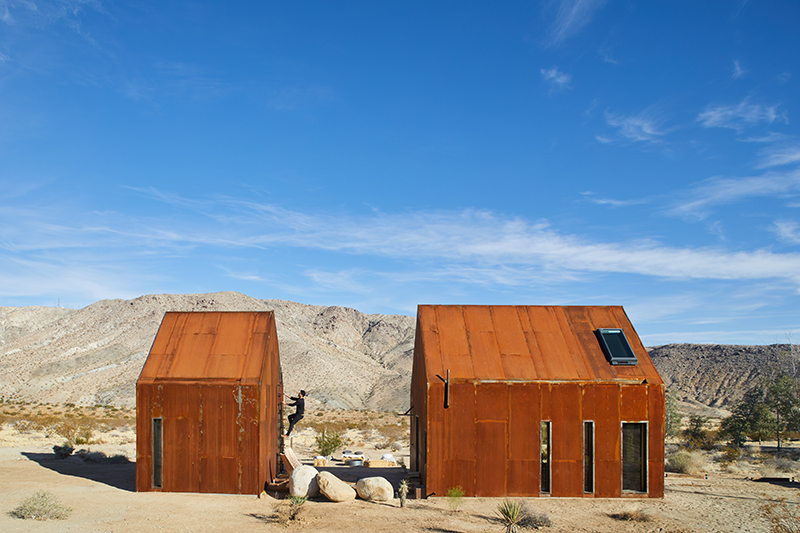 Photo by Sam Frost.
The living space is small, but it has everything you need to take refuge from the surrounding desert, including a small but inviting kitchen, a dining area that can seat up to six, and a living room perfect for curling up and watching Netflix on the sectional.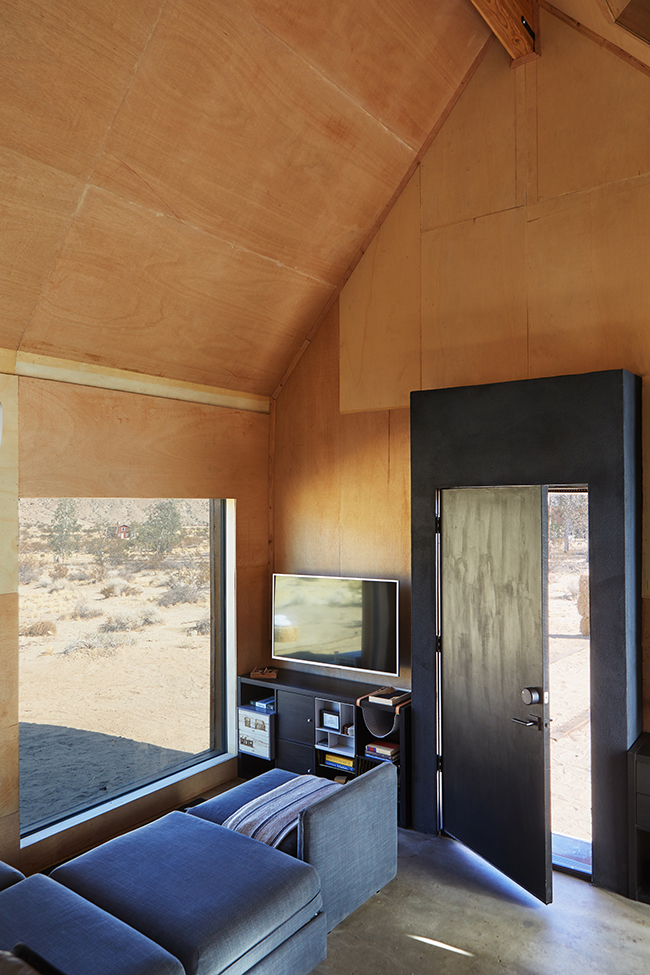 Photo by Sam Frost.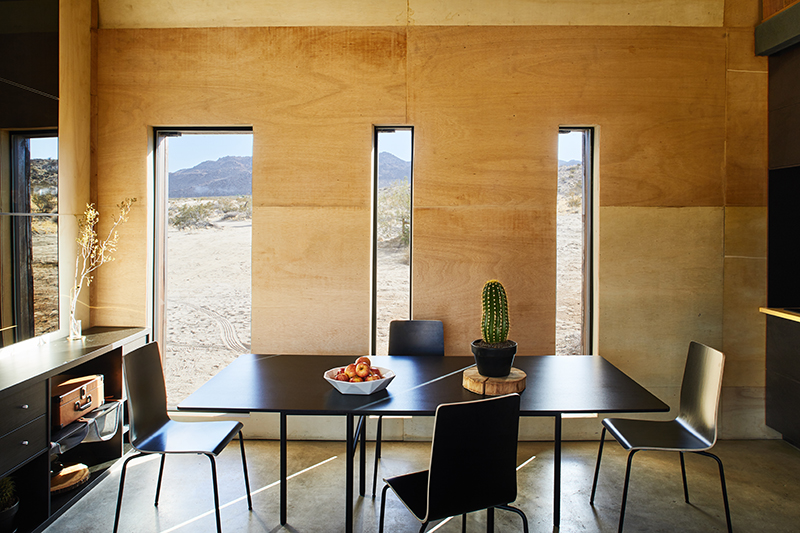 Photo by Sam Frost.
An industrial pipe staircase leads to the sleeping loft, and there are both indoor and outdoor bathing options available – including a soaking tub out on the deck.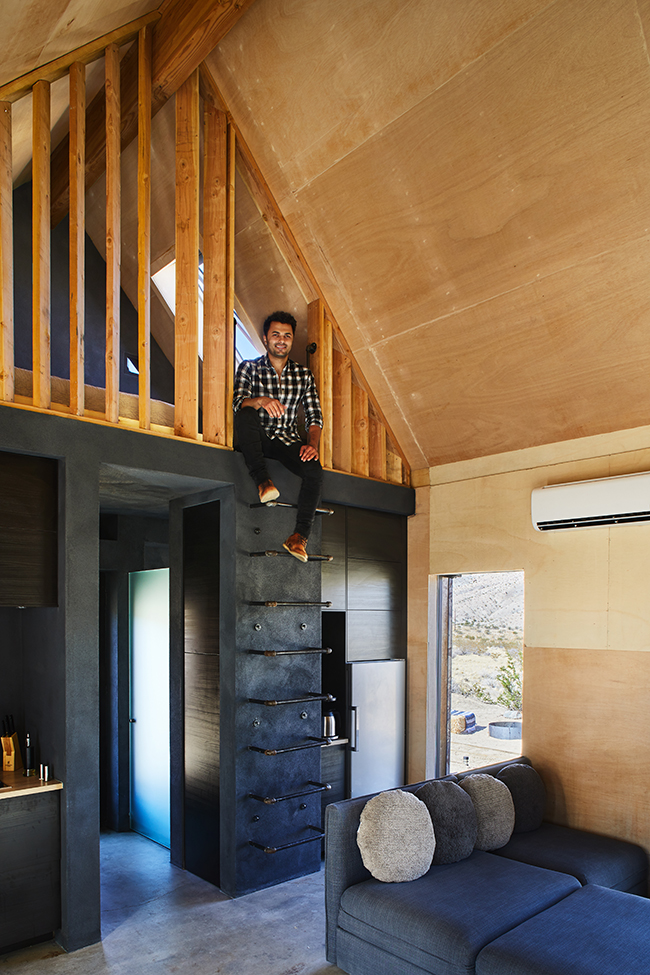 Photo by Sam Frost.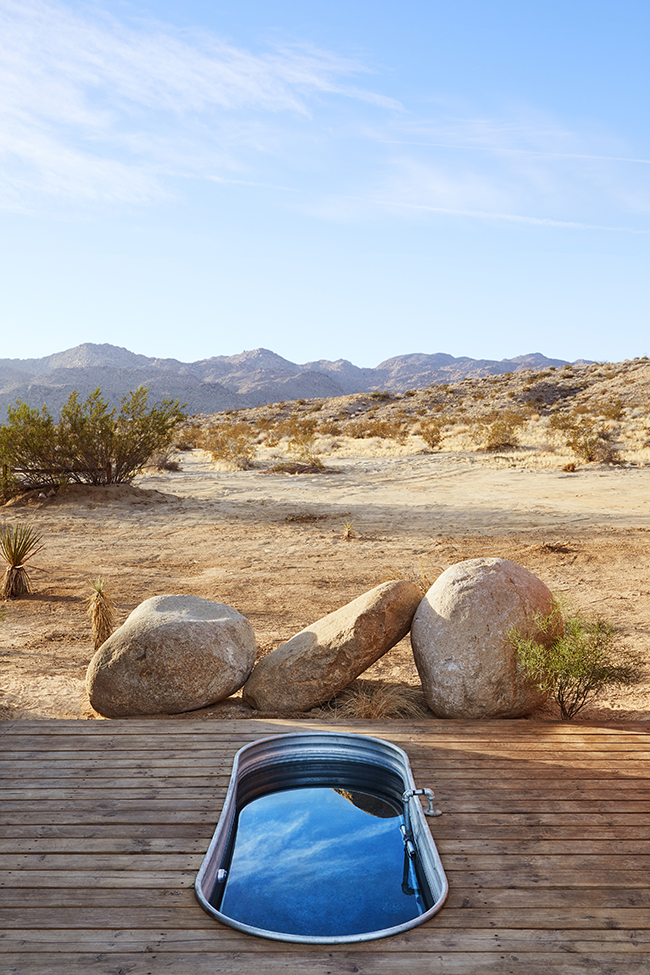 Photo by Sam Frost.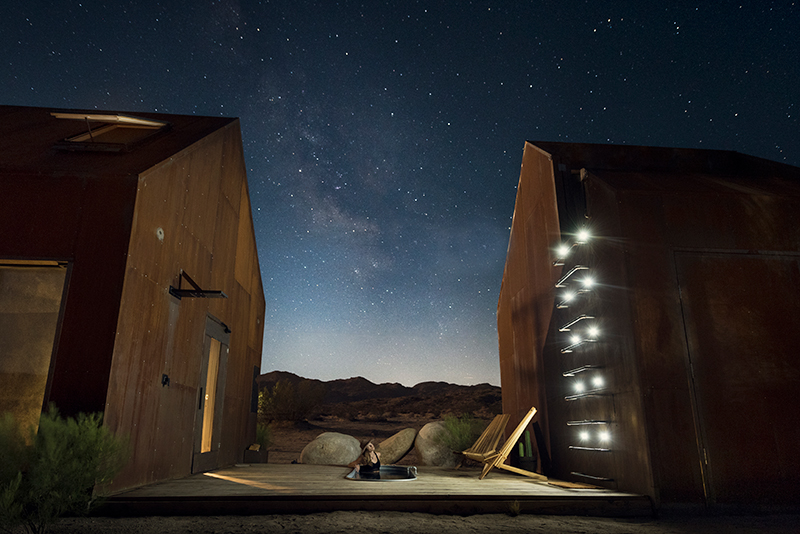 Photo by Nick Pacione.
The real draw to the Folly cabin, however, is the stargazing portal, which is an open-air bedroom located in the second structure on the property. It features a queen bed that's completely exposed to the elements and perfect for looking up at the uninhibited views of the night sky.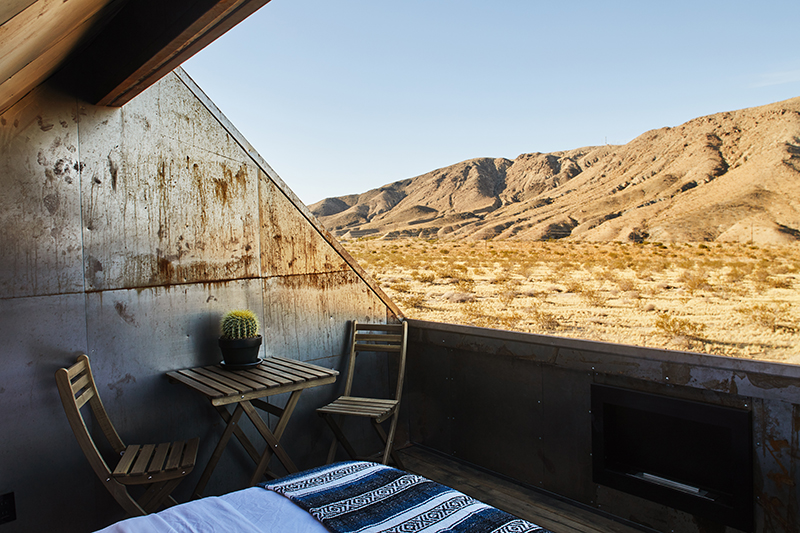 Photo by Sam Frost.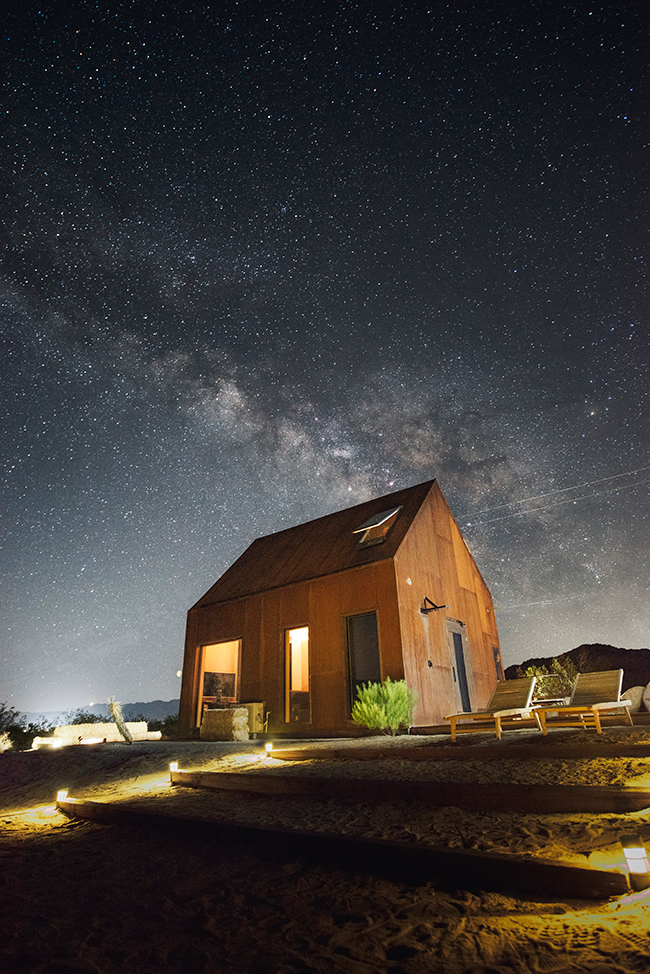 Photo by Nick Pacione.
"We created the Folly cabin from a 1954 homestead that was abandoned," says the owner, Hillary Flur. "All these abandoned homesteads in Joshua Tree were becoming victims of vandalism. We wanted to bring this one back to life to create this whole new experience in Joshua Tree."
The Folly cabin marries the idea of off-the-grid living with technology, including solar panels, a grey-water system and smart-home technology.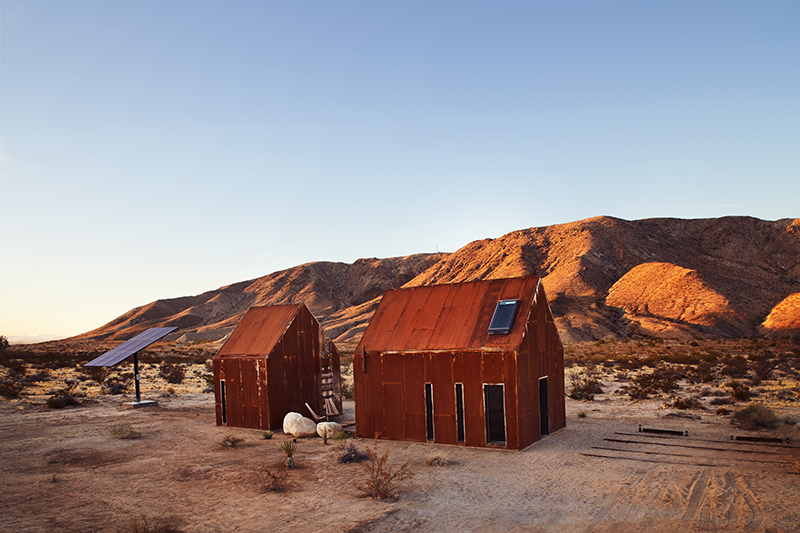 Photo by Sam Frost.
"A 'folly' refers to the 18th-century abandoned art pieces that were attached to different castles. They didn't have an exact purpose but were beautifully designed and made to have the reaction of, 'What is this thing in the middle of nowhere?' Our cabin is very much a thing in the middle of nowhere," says Flur.
The Folly cabin is available to book on a nightly basis.
Top photo by Nick Pacione.
Related:
Living in Beauty Without Excess: A Small Coastal Home With Views to Spare
From Scraps to Sanctuary: A $700 A-Frame Cabin
Sleep Under the Stars in a Bubble Home
Read more: zillow.com